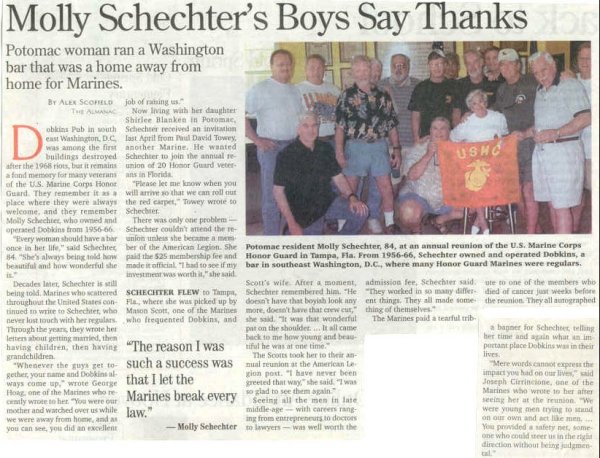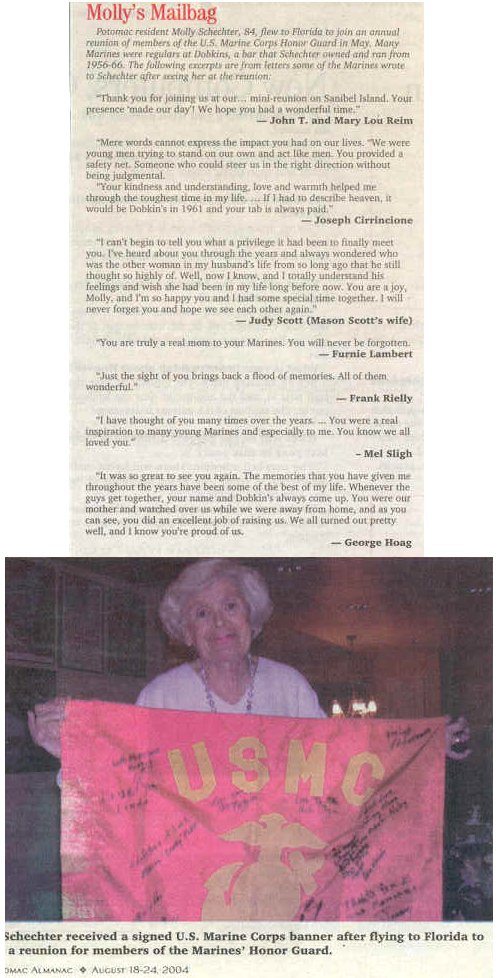 Dobkin's Bar - A Barracks landmark during the 1950's-1960's
Featuring 8th & I Reunion Honorary Member Molly Schecter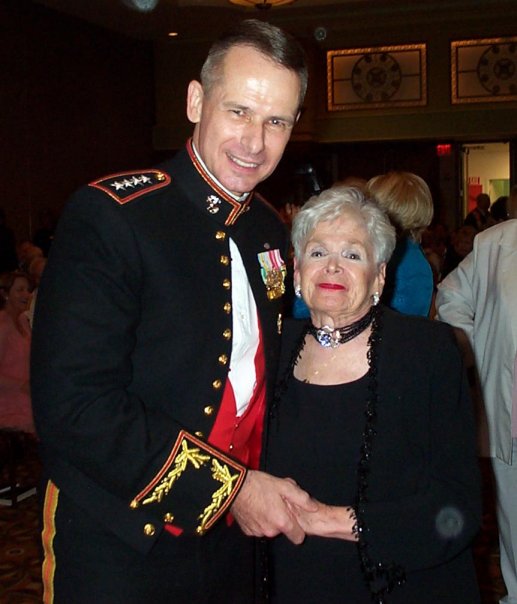 Molly Schecter with General Peter Pace at our 2005 Reunion.
NOTE: Molly Schecter, a youthful & beautiful 86 year old, owned
and operated Dobkins Pub on 8th Street, near the Barracks, from
1956 to 1966. During those years, she befriended many 8th & I
Marines (the word is that some still owe her money). She LOVES
and is LOVED BY many former 8th & I Marines. Molly is a special
lady!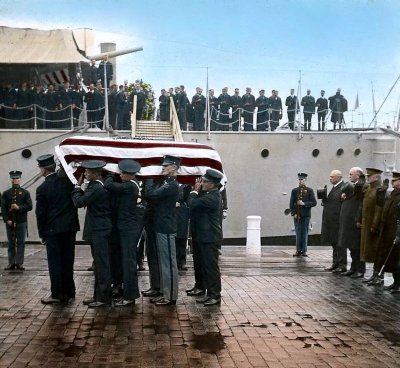 Return of the Unknown Soldier 1921 at the Naval Gun Factory 1921.
SF, Submitted by Jim Donovan 2nd. Platoon, CGC 64-68
Having served as a Casualty Assist Officer, when on I&I Duty, following the Beirut bombing in October 1983;
I thought this a fitting tribute to one of many extraordinary Sections at 8th & I (Especially on Memorial Day 2020 with the limited recognition this year).
8TH & I, BODY BEARERS ARTICLE, 5-25-20
Submitted by Jim "Mustang" Hales, Ceremonial Guard Company , 2nd Platoon, 1965-1966, Blairsville, PA
31 Powerful Pictures Of The US Marines Through History
Click here to see Tom Leonard's pictures of
the 29 March 2013 celebration of the Marine Barracks', Washington, DC, birthday.
Click here to read:
A Historical Hoax
It pertains to "saving 8th & I" during the War of 1812
See the
CGC pages
for many interesting pictures from the past.
Click here to read:
For Marines who carry their own to burial: 'The Last to Let You Down'
Contact us at: cgccontact @ 8thandI.com, 8th&I Reunion Association
Return to top of page
©Copyright - All Rights Reserved - 2016
8th & I Reunion Association



Design and Layout

by BT Productions