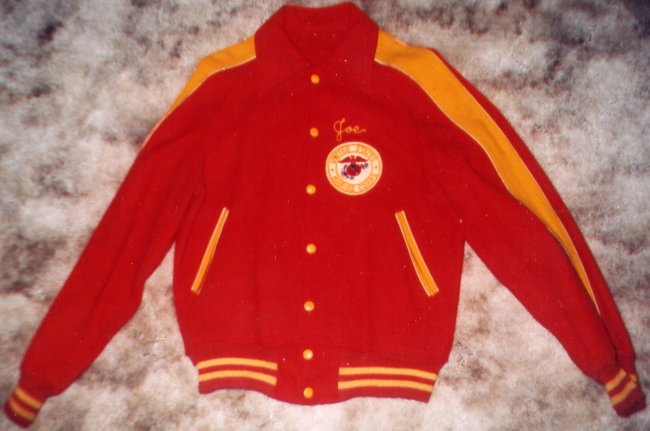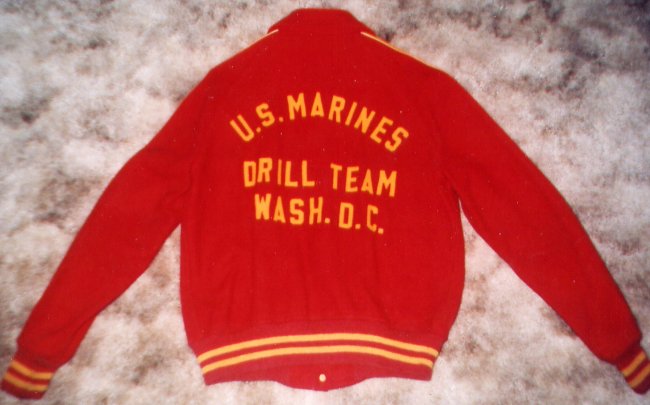 The Drill Team Jackets were purchased from Marines departing the Barracks
in 1954. Not all bought them, as they cost $30.00 each, and were worn religiously.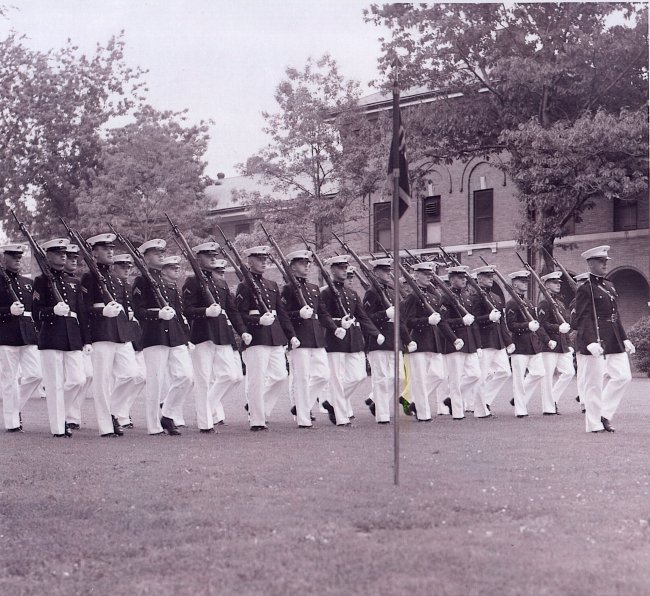 The Second Platoon, CGC, in 1955, commanded by 1st Lt. Richard Foster.
SSgt Coffin, the Platoon Sergeant, can be seen, as well as the "full of P/V"
Sgt. Ron Burton, who can be seen at the left of the photo.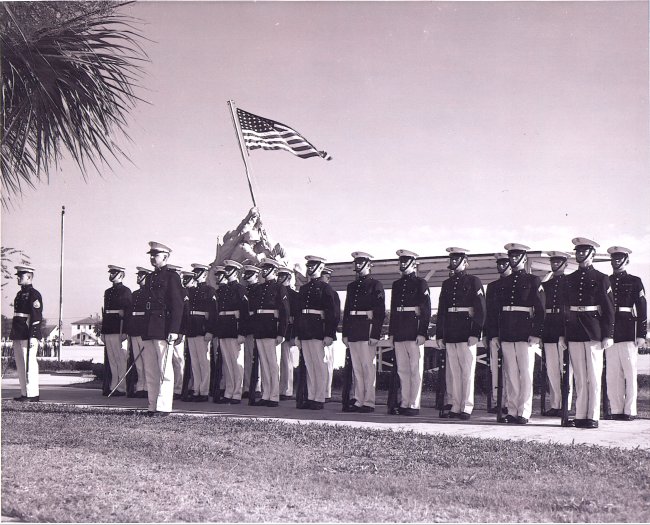 Second Plt. CGC at Parris Island "Morale Booster" ceremony following the "Ribbon Creek" incident.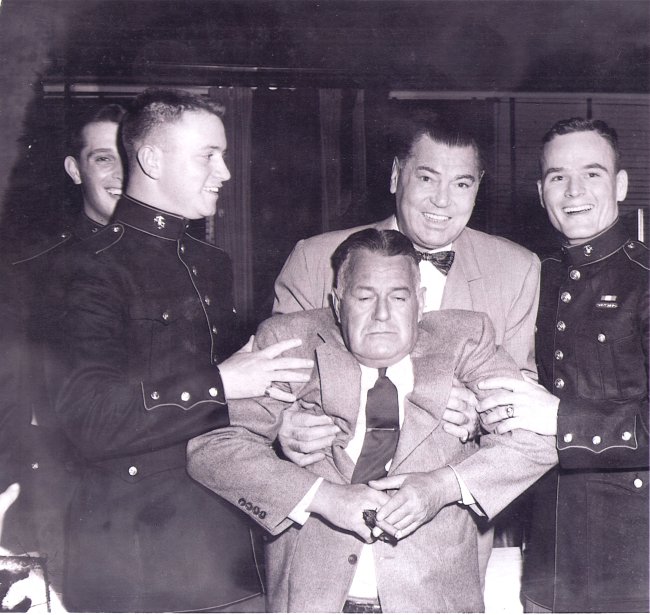 The 1st Plt, CGC apppeared on national TV on the Gary Moore Show from New York City.
Afterwards, the platoon went to Jack Dempsey's for a few cool ones, and couldn't spent a dime.
Pictured is the mayor of a small town who had been buying drinks for the troops, and
is being assisted to his feet by Jack Dempsey (Joe Laurenzo in the rear).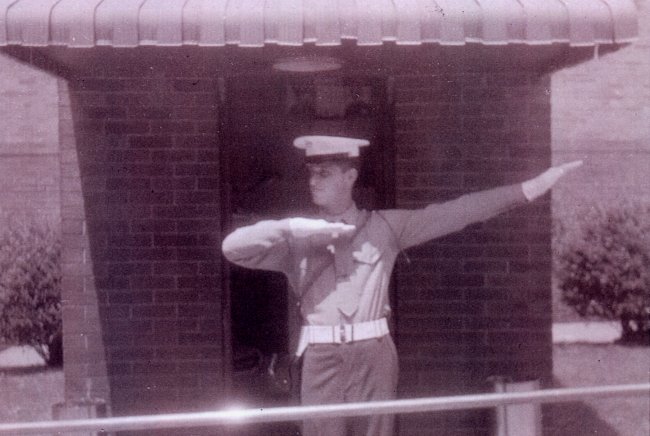 Joe Laurenzo at the front gate.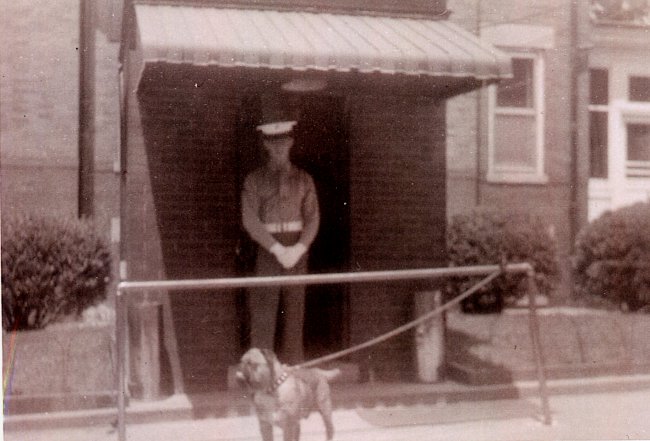 Joe Laurenzo with "Chauncy" at the Guard House. Chauncy lived in the Guard House,
and the Cpl. of the Guard was the keeper, feeder and general caretaker of Chauncy. When Joe
left the Barracks, Chauncy had been promoted to Cpl., and performing well at parades.
His successors were named "Chesty" in honor of the legendary Lewis B. "Chesty" Puller.