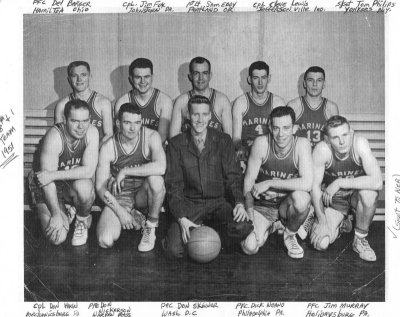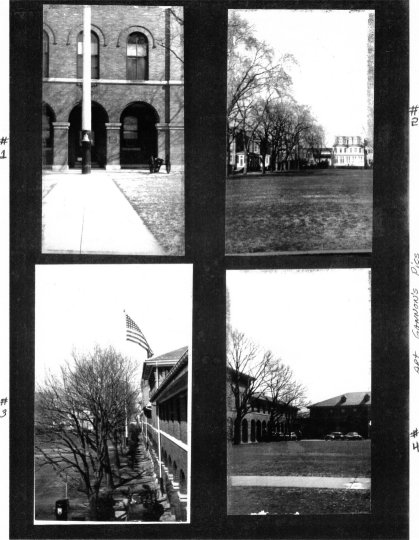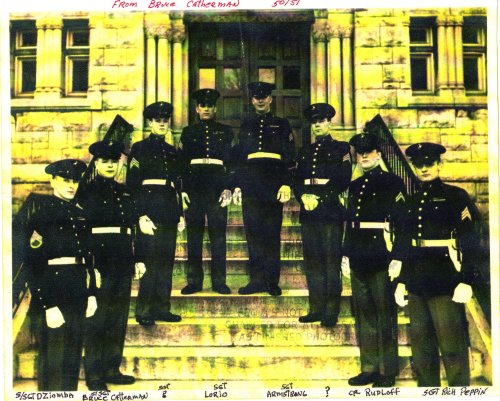 Pic of some of the guy's of the color guard and others -- Lorio was my Drill Team Plt/Sgt , also notice the Gourd covers which are Blue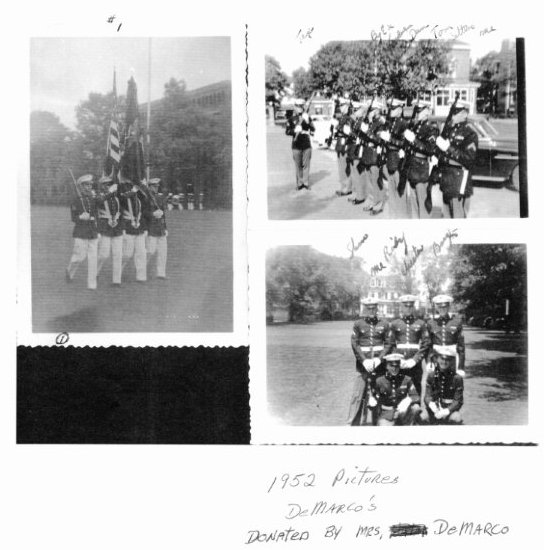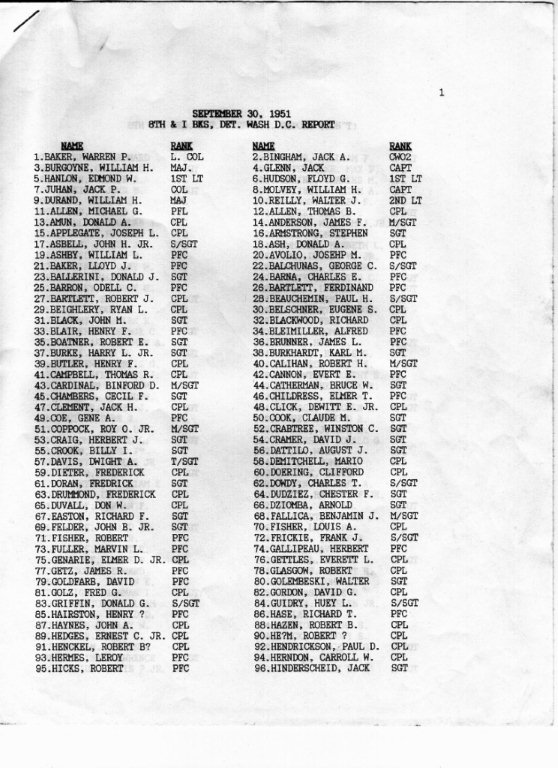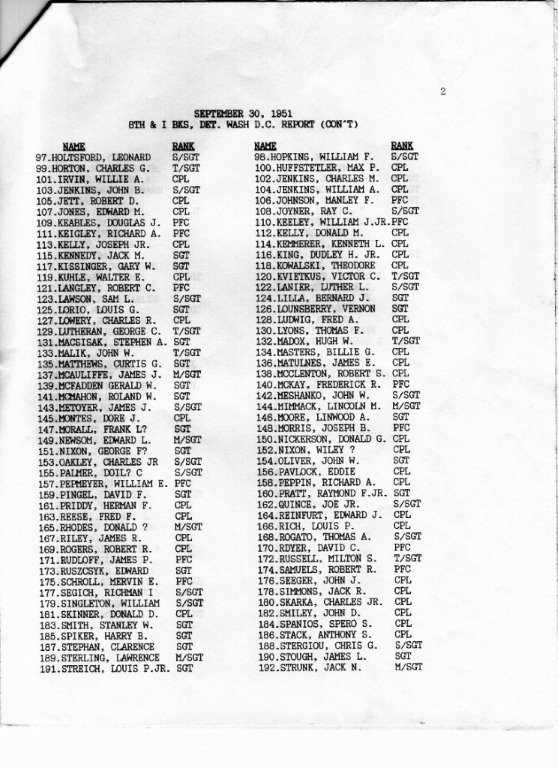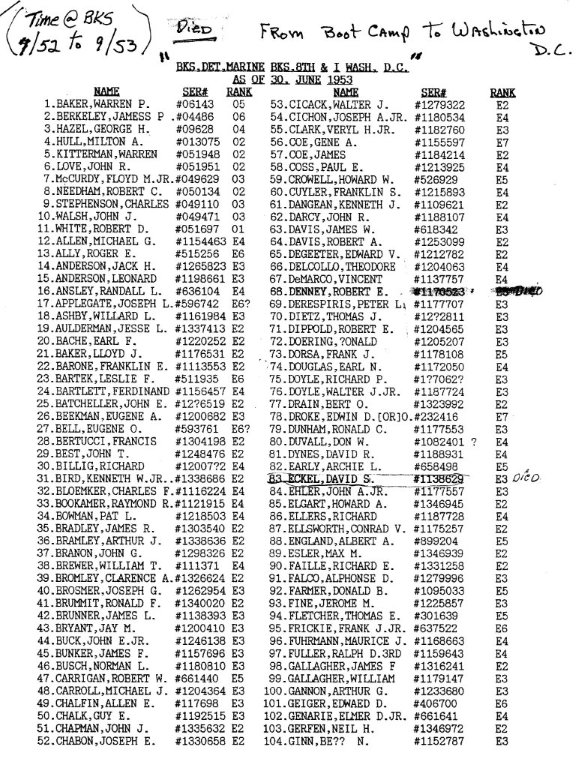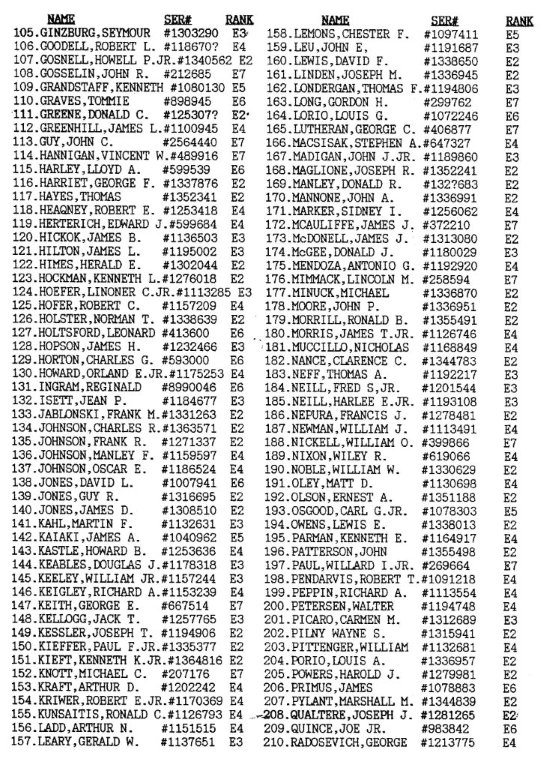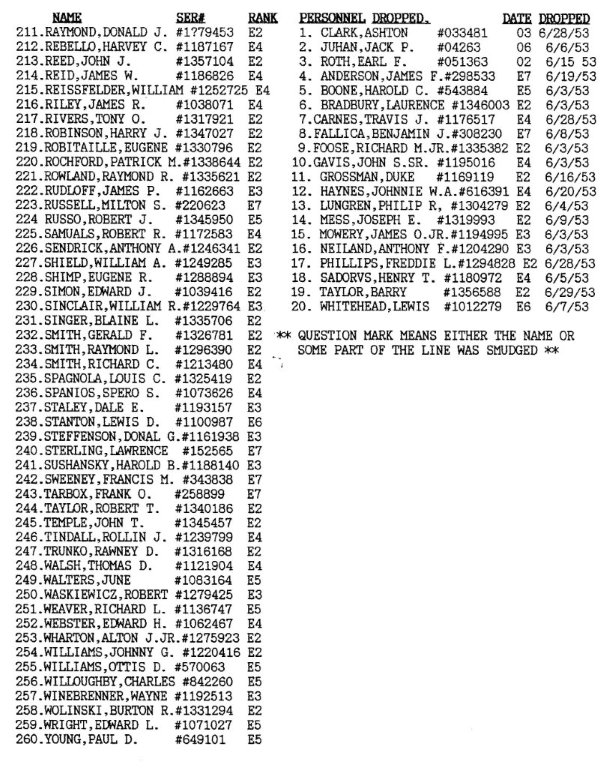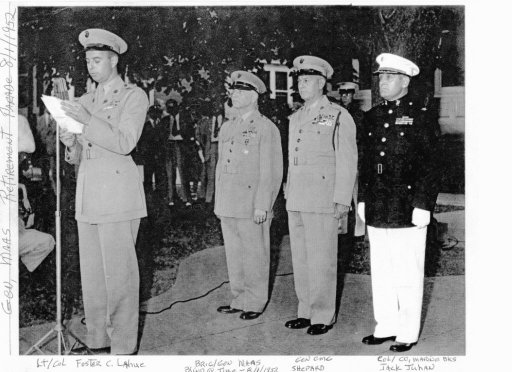 General Maas Retirement----- Lt Col, Foster C. Lahue , Aid-De-Camp reads letter of Appreciation Com Marine Corps, 2nd Row—L-R----Brig/Gen , Maas - - - General Lemule C. Shephard CMC- - -Col, Jack Juhan Cmdr,Marine Bks 8th&I- - - Aug 1 1952 , Photo by S/Sgt, Gilbert Stark, At this presentation Brig/Gen Maas was Blind V.Pres Nixon presented a medal to Gen Maas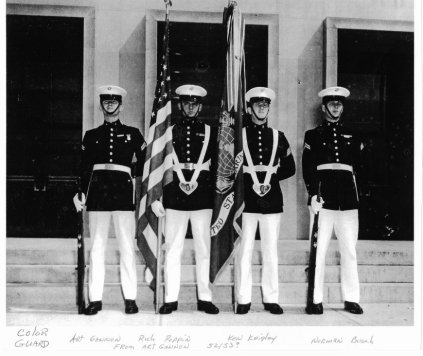 1952/53 Color Guard, L-R - - - Art Gannon , Rich Peppin , Ken Keigley , Norm Busch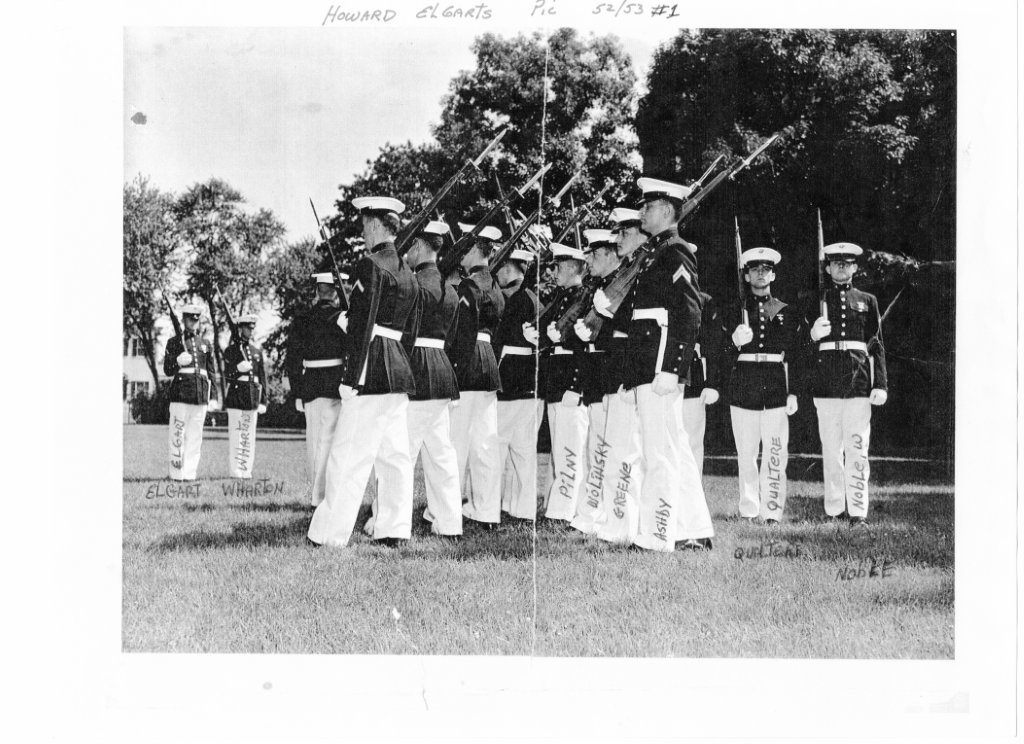 1952/53 Drill Team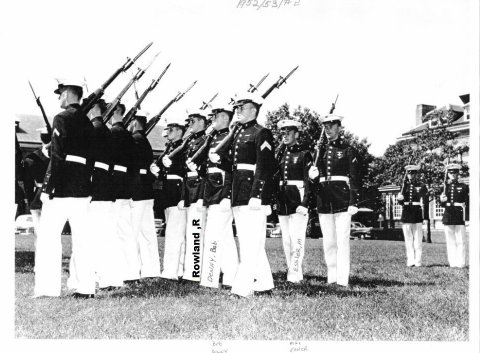 1952/53 Drill Team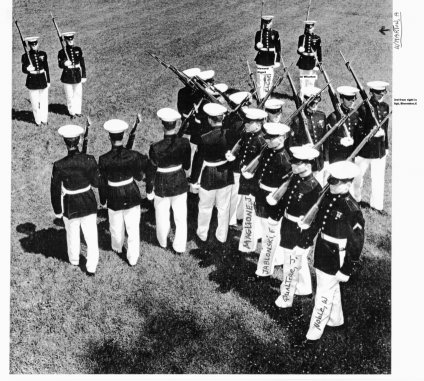 1952/53 Drill Team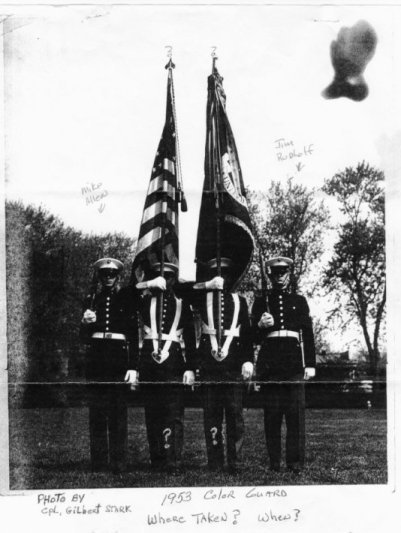 1952/53 Color Guard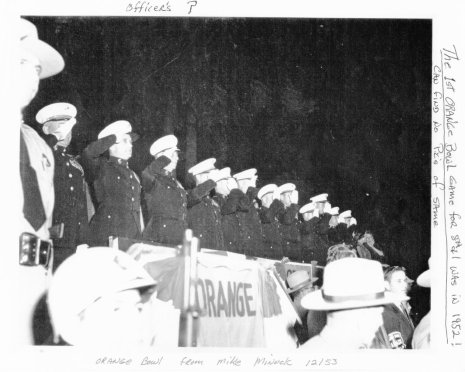 1953 Orange Bowl
Second appearance at the 1953 Orange Bowl
These pictures below were taken at the Port Clinton Oh , Brand new Air Museum.
We were there to honor the occasion with the National Anthem and Marine Corp Hymn.
The two on the Far right Line of the Detail are Howard Elgart , and My self, Wayne Pilny---
old Marine Drill team members from the early years of 52/53 . This group we call the "Marines Forever"
and we do funerals , Parades ,Etc which Past commandant said that once we were Marines we were------ "Marine's Forever" !!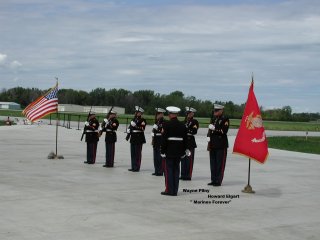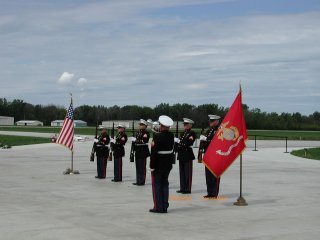 On Right side with Rifles, next to Flag is Howard Elgart and on his Right is Me, Wayne Pilny
during the National Anthem at the New Air museum In Port Clinton Ohio , on Sept 9th , 2012.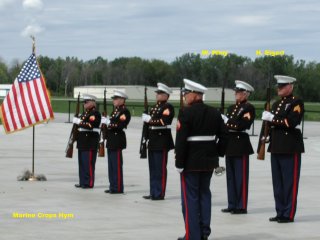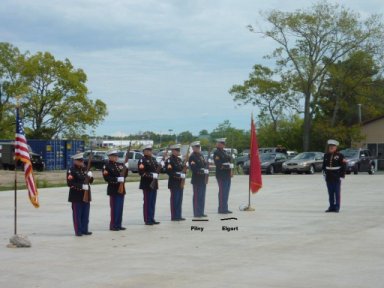 Howard Elgart , on far right with M-1 and I, Wayne Pilny on his right!
Marine Corps Silent Drill only team at the time Years 1952 to 53